Empowering Believers in the Promises of God
Terradez Ministries is a 501(c)(3) non-profit ministry that helps people build a strong relationship with our Savior, Jesus Christ.
With a special emphasis on supernatural healing and financial provision, we help people to access everything that Jesus has already provided for us through His death, burial, and resurrection. On our website you will find free ministry resources made available by our generous partners.
Ashley & Carlie Terradez - Our Story
In 2004 Carlie attended a small Bible Study where she discovered that God not only desired, but also provided for her to live in physical health. After gaining this revelation, Carlie received her supernatural physical healing from life-threatening Epilepsy. Overnight, Carlie was free from over a dozen prescription medications and a restricted lifestyle.
During this time, Ashley and Carlie's daughter, Hannah, was suffering from a rare auto-immune disease called Eosinophilic Enteropathy. Doctors tried several extreme methods to try and overcome her disease, including surgically inserting a feeding tube. When Hannah was three years old, Ashley and Carlie received a free teaching tape and began to establish their faith and increase in revelation of God's grace. For the first time, they understood that God didn't randomly move in people's lives; He had already provided salvation, healing, and provision for everyone through Jesus Christ. However, the methods to feed Hannah failed and doctors diagnosed her as having only weeks to live. The next day Ashley and Carlie removed Hannah from the hospital and traveled to a Christian conference to find someone who would agree with them in faith. On March 18, 2006, they were able to have Andrew Wommack pray for Hannah, and she was supernaturally healed. You can watch Hannah's healing journey as it was captured by Andrew Wommack Ministries.
In 2008, Ashley and Carlie graduated from Charis Bible College in the United Kingdom. Shortly after, they followed God's call to move to the United States with all three of their children. Although serving the Lord has always been a focal point of Ashley and Carlie's marriage, it was during this time that God brought them to a new level of allowing God to change every area of their lives. They began to greatly increase in their revelation and experience of God's provision for healing and financial provision. This is when Ashley's special gift and anointing in finances came to light.
This growth propelled them to serve in a variety of ministry positions until they were ordained by Andrew Wommack in 2011. Shortly after, Terradez Ministries was launched—with a mandate to empower believers in the promises of God.
In 2017 Ashley was released to begin working full-time for Terradez Ministries and Carlie joined him shortly after.
Today, Ashley and Carlie lead Terradez Ministries as a power-packed duo, exercising Luke 4:18 by proclaiming and providing an example of God's promises and provision through Christ Jesus. Because of God working in and through them, they help many people receive physical healing, live in financial prosperity, and grow more intimate with God.
If you're interested in learning more about how to get involved with this Christian ministry, please contact us at +1 (719) 600-3344.
Joshua Terradez was born in England and raised in the United States. His mom, Carlie, led him to the Lord on his bunkbed at the age of 5 years old. He was raised in a Christian home and into a ministry family, serving the Lord and spreading the love of Jesus from a very young age.
Josh graduated Charis Bible College in 2021. He was ordained and separated into the ministry by Pastor Lawson Perdue, Andrew Wommack, and Joseph Z, and has since traveled the world, ministering at churches and conferences, both internationally and in the United States. He is passionate about Jesus, and his desire is to see the world fall in love with Him.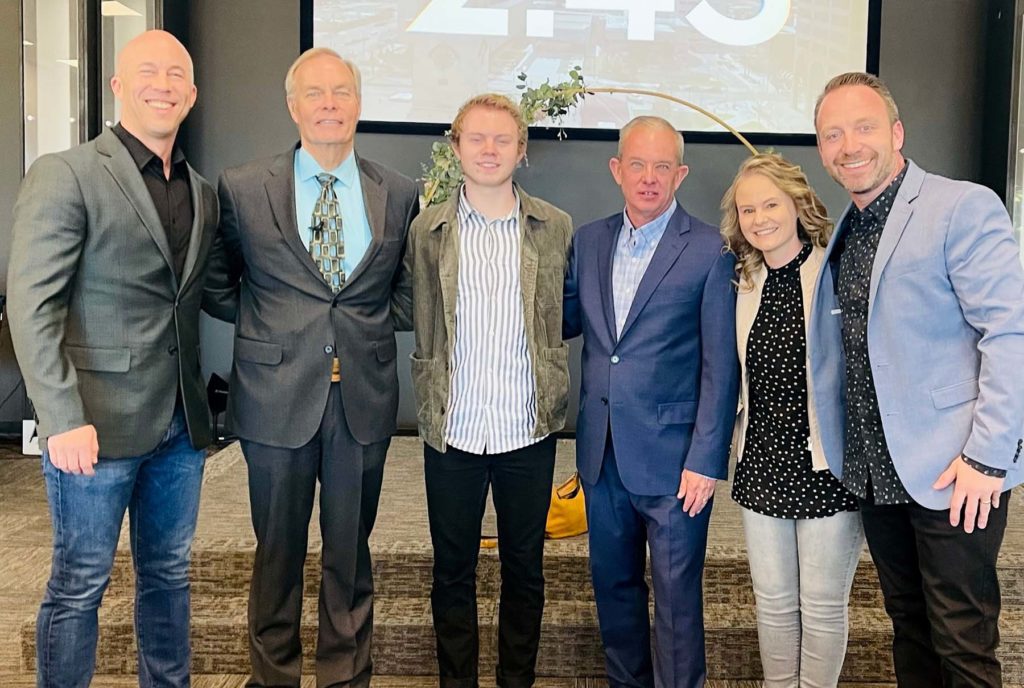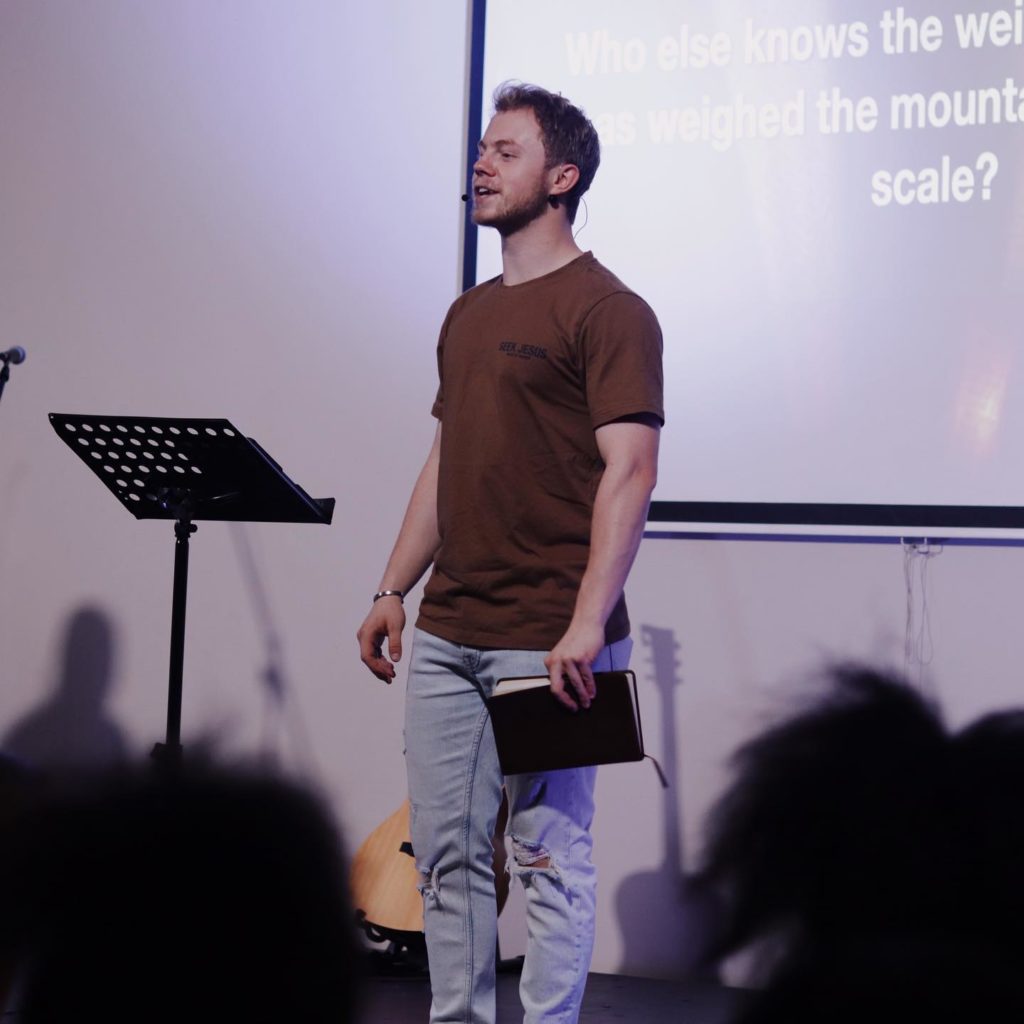 How we're
empowering believers
Our Abundant Life TV program, public events, free ministry resources, and internet outreaches are just a few ways that we are able to reach around the world with the power of the Gospel.
It wouldn't be easy for us to fit everything that we believe on one page; in fact, there is an entire book for that: the Bible is the inspired and empowered word of God recorded by men. It is, infallible, authoritative, and the final-say for what we believe.
We believe that there is one eternal God, who exists as a perfect trinity; Father, Son (Jesus Christ), and Holy Spirit. This son is Jesus Christ, who was born of a virgin and lived a sinless life. He showed His authority and power through works and speech on the Earth before dying on the cross and raising back to life again. He is now seated at the right hand of God having accomplished all that is necessary for man's salvation and peace with God.
It is essential for man to repent of sin and, by faith in the finished work of Jesus Christ, to confess and believe in his heart that Jesus is his personal Lord and Savior. Soon, Jesus Christ will return in glory and those who have believed on Him will be resurrected to a heavenly dwelling in an incorruptible body. Those who do not believe will join Satan and his host in everlasting punishment.
These believers are the true church, born-again in Jesus Christ, regardless of denominational affiliation. All of these believers have been commissioned to share the good news about Jesus Christ with everyone in the world. Since the day of Pentecost, the Holy Spirit has remained on the Earth empowering believers to live an empowered and abundant life.