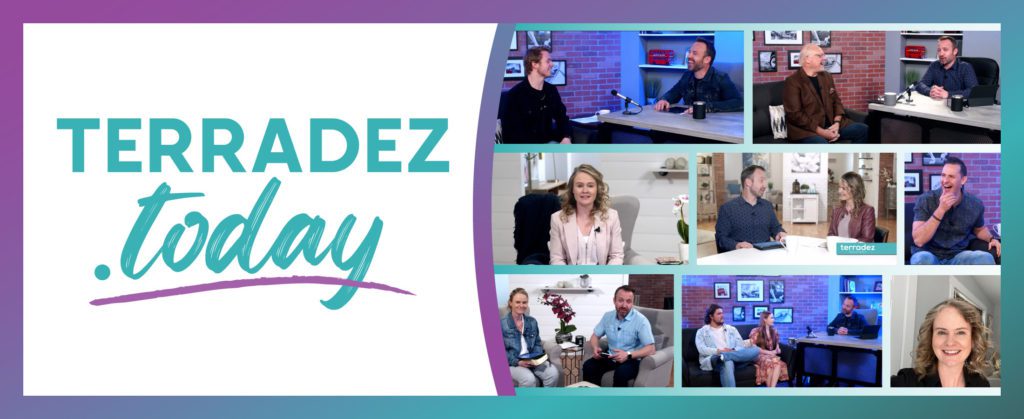 Our one-stop shop for all things tv related. See our current free offer, tv schedule, updates on new shows, and watch our tv archives.
Our one-stop shop for all things tv related. See our current free offer, tv schedule, updates on new shows, and watch our tv archives.
Do you feel you need to be more established in the Word of God? Are you searching for truth in life? Perhaps you know someone who is? If you answered "Yes" to any of these questions, then this book is for you!
There is no truth more essential for your foundation in life than God's Word. In a world desperate for stability, the message contained in this book–if you apply it–will set your feet on solid ground. The Word of God in its rightful place in your heart will lift you from the sinking sand of our decaying society.
As you yield to the supremacy of God's Word, you will shine brightly in the darkness–a light that cannot be snuffed out! Isn't it time for your foundation to be strengthened?
Get yours by calling 719-600-3344 or clicking the button below.
Order Online or by calling (719) 600-3344
Use the coupon code from your tv program at checkout
Free Teaching of the Week
On select programs of Abundant Life TV, we offer a CD or MP3 of the program that was aired. This offer is temporary and only lasts as long as the episode is airing, once finished the offer will change to the new episode.
Sometimes our programs can only show a portion of a longer teaching, but this cd will include the full-length recording of what was aired.
Call 719-600-3344 to get this product for free.
Power Hour with Carlie Terradez
During Power Hour, host Carlie Terradez teaches on the goodness and power of God and prays for specific prayer requests from viewers for healing, encouragement, financial breakthrough and much more. You can be encouraged by these lessons and take the prayers to heart, even if you didn't make the original request!
Unplugged is designed to reach people with the Gospel who wouldn't otherwise watch traditional Christian television. This variety show will have a dose of the Word, special guests, and has special segments designed to bring both laughter and fun for the whole family!
Get ready for something completely different. Completely new, funny, and real. Completely… Ashley Unplugged. 
Unplugged Season 2 premiered on May 12th with new episodes coming out every other Friday!
Unplugged Season 2 premiered on May 12th with new episodes coming out every other Friday!
Location

Network

Station/Channel

Day

Broadcast Time

United Kingdom

Faith UK – Sky 590

Mon-Fri

11pm (GMT/BST)

Africa

Faith Africa – DStv 341

Mon-Fri

11pm (CAT)

Africa

TBN Africa

TBN Africa DStv 343

Mon – Fri

8:30 AM (CAT)

South Africa

Kruiskyk TV

Mon, Wed, & Sat

Mon 7:00 PM (CAT)

Wed 4:30 PM (CAT)

Sat 10:00 AM (CAT)

Africa

Daystar

Sat

11:00 PM (CAT)

Europe

Daystar

Sat

10:00 PM (GMT)

North America

Daystar

Sat

11:00 AM (MT)

South America

Daystar

Sat

6:00 PM (UTC-5)

Internet TV

Terradez Ministries

TerradezMinistries.com

Mon – Sun

24 hours (On Demand)

 

ROKU

Mon – Sun

24 hours (On Demand)

 

Gospel Truth TV

Mon – Fri

10:00 AM & 10:00 PM (MT)

 

FaithNOW

Mon – Sun

Live @ 11pm EST and 24hrs On Demand
Watch Our Program Anytime!
Re-watch all of our Abundant Life episodes at any time in our tv archives or on Youtube. 
Check out our teaching articles!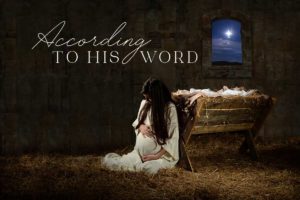 There are so many powerful lessons we can learn from the Christmas story! The season isn't about our families, Christmas trees, gift exchanges, or delicious food. Although those are all
Read More »
Connect with
Terradez Ministries
We've received hundreds of powerful testimonies this year. Here are some of our favorites. You can read more  on our testimonies page.
I used to be shy. So shy I wouldn't look people in the eye. I was afraid of people. Then one day God spoke to me and told me that being shy was selfish and that I didn't have to be afraid. I didn't have to be shy because that wasn't who I was, and that He loved me. That day I received freedom from fear.
Ears Healed while Praying in Spirit
I was born hard hearing and I began wearing hearing aids (both ears) in 2012.
So, I have been declaring myself healed and said, "hearing aids your days are numbered." …I was in my room praying in tongues, and I heard a pop out noise, once then a second time. I looked to see what that noise was but wasn't sure but took it as yes my ears are healed. Three days later, praying in tongues, the same thing happened. I recorded this in my prayer journal. Then I realized that these pop out noises were actually my ears opening.
Hallelujah! It's been almost a month I recovered my ears of both hears and did not have to wear hearing aids after eight years. Wow! Praise to Jesus!
Right before Power Hour today, I felt the spirit give me the wisdom of why I had been dealing with tormenting thoughts and fear. With overwhelming symptoms. After the revelation, Carlie began to pray for someone that had been experiencing tormenting thoughts and the thought that her family would be better off without her. A weight fell off and my thoughts aligned with the Word of God. He delivers us from all of our fears! Amen! Thank you for praying!