May 2022 Partners Webinar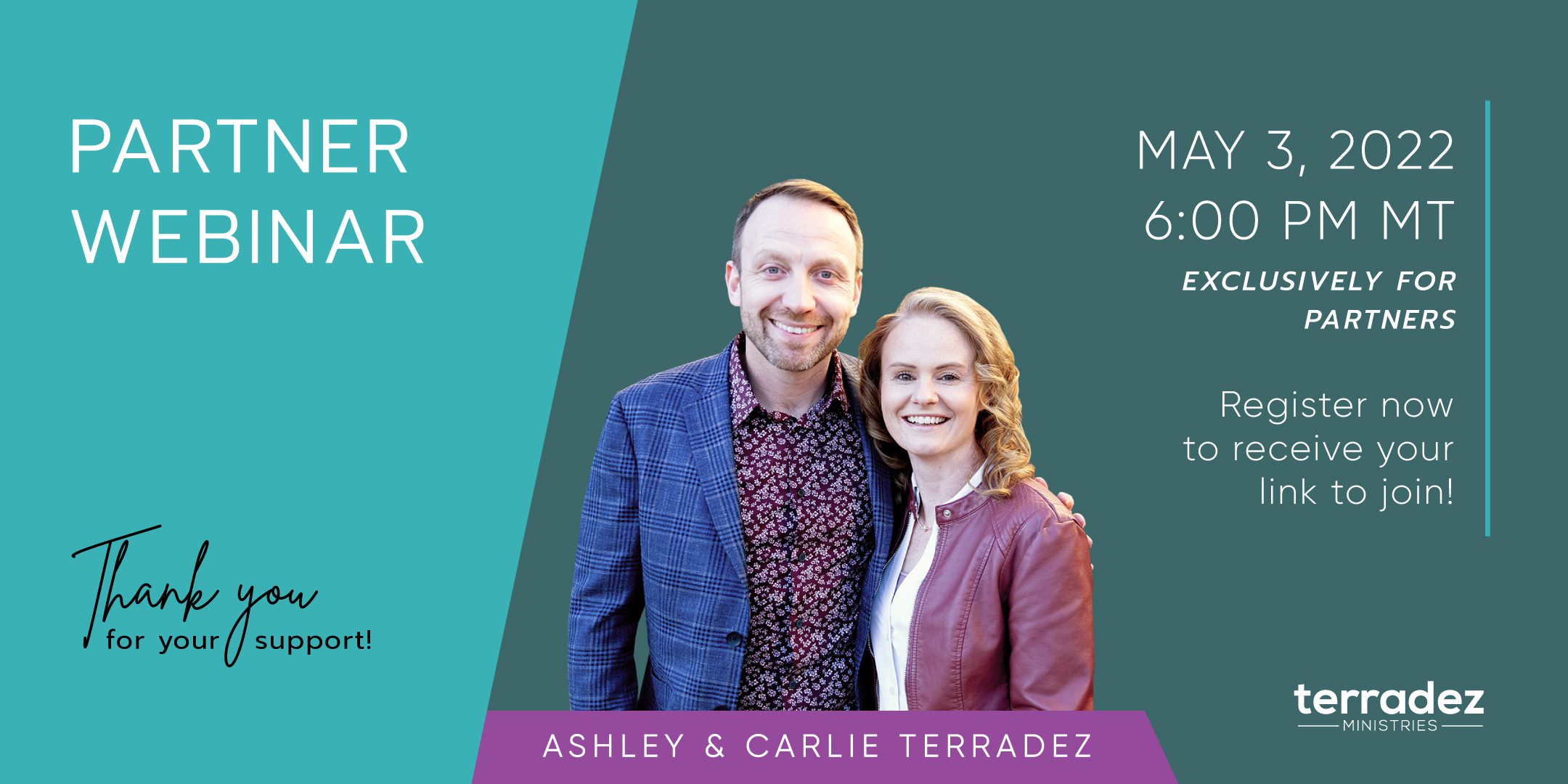 Our partners have been a vital part of the growth of Terradez Ministries. Your support has enabled us to continue to broadcast on television across the world, provide contact center support, and supply free materials to local believers!
To share our gratitude, Ashley and Carlie will be livestreaming a YouTube webinar available exclusively to our partners! This special livestream will take place on Tuesday May 3rd at 6:00 pm MT. During this event, Ashley and Carlie will share with you a word of encouragement as well as the vision for this year. During this special live stream event there will also be ministry time and a Q&A session.
Be sure to register and attend this event! We believe it will encourage you and build your faith to experience greater depths of God's promises in your lives!
If you are a partner and would like to attend please email [email protected].
If you are not a partner but would like to become one and attend this event just set up a monthly giving amount on our Give page.