Ashley and Carlie Terradez are a power-packed duo, exercising Luke 4:18 by proclaiming and providing an example of God's promises and provision through Christ Jesus. With a special emphasis on relationship with God, supernatural healing, and financial provision, we help people to access everything that Jesus has already provided for us through His death, burial, and resurrection.
Through your financial partnership or donation with Terradez Ministries, you are able to share the Gospel around the world with a demonstration of God's power; especially, divine healing and financial freedom.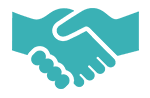 Monthly Partnership is the most convenient giving method. Tell us the amount you want to give and your payment information to have your gift automatically transferred each month. Then, sit back and enjoy exclusive access to our Partner Perks.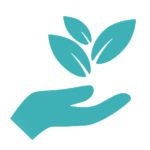 Give a single one-time donation to Terradez Ministries. This is a great way to sow a single financial seed.

If you prefer to give through cash/check or at different frequencies, you can still be a partner of Terradez Ministries. Simply mail-in your gift indicating the amount you would like to partner and how often you plan to give. You can also call us at:
+1 719-600-3344.
Yes! We have an easy to use text-to-give option. Please text the word GIVE to (719) 689-8900. You will receive a link to complete your one-time or monthly donation.
Be a part
of something empowering
You may have not realized this, but you are an essential part of Terradez Ministries. In fact, it is your ministry, of financial giving, that empowers us to fulfill our God-given calling here on the earth. This is why we call it a "Partnership"; as we minister to each other, we are together able to accomplish more than we ever could on our own.
In addition to your heart to support Terradez Ministries, we are persuaded that your financial gift is a result of your faith; believing God's promises to abundantly increase your finances so you can give to every good work. Just as 2 Corinthians 9:8 says:
And God is able to make all grace abound toward you; that ye, always having all sufficiency in all things, may abound to every good work: [KJV]
This sufficiency in finances is part of our daily prayer for all of our partners. We want for you to experience such abundance that you are able to invest in the Gospel whenever opportunity arises not only through Terradez Ministries, but especially through your local church, benevolence offerings.
Terradez Ministries accepts Legacy Gifts, such as through a trust, will, stock, bond, or annuities. To arrange for a Legacy Gift, please call Terradez Ministries at +1 (719) 600-3344. We want the opportunity to thank you for your giving and to ensure your wishes with that gift are honored. We also want to help make sure you are able to benefit from any tax advantages that may apply.
Terradez Ministries is a 501(c)3 non-profit organization. Financial gifts are tax-deductible to the extent allowed by law.
Stripe has been audited by a PCI-certified auditor and is certified to PIC SErvice Provider Level 1; the most stringent level of certification available in the payments industry. All card numbers are encrypted at rest with AES-256. Nobody at Terradez Ministries or any of payment gateway's internal servers and daemons are able to obtain plaintext card numbers.This website uses https to ensure that communications between your browser and this website are encrypted.