When we hear the word "legacy", most of us consider the idea of leaving a part of ourselves behind when we are gone. However, we aren't talking about this concept of leaving a legacy. Our focus today is living a legacy!
It doesn't matter how old or young you are, God wants you to live a life of legacy. He wants you to make an impact on the world around you, and He has given you everything you need to do so. If you go through your life only concerned with yourself and the situations surrounding you, there will be very little opportunity to impact the lives of others in a meaningful way.
"You did not choose Me, but I chose you and appointed you that you should go and bear fruit, and that your fruit should remain…" – John 15:16
God wants you to make a lasting impact in the world that continues for generations. He has called you to touch the lives of people only you can reach! 
Your Value is Immeasurable
You might think, "Oh, I'm just a normal person. I'm not a pastor or a missionary or anything. I'm nothing special!"
That's a lie from the enemy, and you need to recognize it for what it is. The enemy is terrified of you and your calling! He wants nothing more than for you to believe you are powerless and "nothing special". If you fall for that lie, you will never live the legacy, make the lasting impact on the world, that God has created you to!
The gifts and abilities, the wisdom and insight, and the perspective that God has given you are all unique, and unlike any other person in the world. You may share similar characteristics of other people, but those people don't walk in your shoes. Your sphere of influence is unique to you, and you are not an accident!
"[God] has saved us and called us with a holy calling, not according to our works, but according to His own purpose and grace which was given to us in Christ Jesus before time began." – 2 Timothy 1:9 (brackets added, emphasis added)
Your purpose was assigned to you before time even began! Before the foundation of the world, God knew you, and He appointed you to fulfill a specific calling here on Earth. So, you have a legacy to live, and your value is immeasurable!
Living a Legacy
One way of living a legacy is mentoring someone. Jesus' entire ministry was about discipleship and teaching others to become like Him. He had legacy in mind while He was walking the Earth. Jesus came with the intent of changing the entire world. He had thousands of followers and twelve more intimate disciples. Then He had three who were even closer: Peter, James and John. It even went down a little further, where John lay his head upon Jesus' chest during the last supper and referred to himself as "the disciple whom Jesus loved." John was later the one to whom Jesus entrusted the care of His mother, Mary.
So, even though Jesus came to change the world, He spent most of his time with twelve people. If Jesus had just only spoken to multitudes, never discipling a few closer to Him, His ministry would not have been nearly as effective. But He spent quality time with his disciples, then those twelve reached the 120, and they continued to reproduce until the entire world was changed by the Gospel!
Mentorship
Paul and Timothy are a wonderful example of a mentor and mentee. Paul taught Timothy, and Timothy became what we might consider a "reproduction" of Paul. We aren't saying that mentorship is creating clones of yourself! However, when you become a mentor to someone, you share your revelation and wisdom from God with them. By doing so, they can grow and have their own powerful, intimate relationship with God, and share what you have taught them to impact their world as well.
"You therefore, my son, be strong in the grace that is in Christ Jesus. And the things that you have heard from me among many witnesses, commit these to faithful men who will be able to teach others also." – 2 Timothy 2:1-2
Paul taught Timothy to teach other teachers in order to replicate the exponential growth effect that Jesus had started. Paul taught a few people, and then Timothy taught a few, and then each of them taught a few more, and that growth continued, until Christianity covered the globe. That is living a legacy! It isn't changing the world all by yourself, it is changing the world one life at a time.
Making an Impact
Perhaps you aren't called to fulfill the office of an apostle or pastor, like Paul and Timothy. However, you are called to make an impact! Maybe you teach a class or lead a small group. Perhaps you are on a team in your workplace, or interact with other parents at sports or school activities. You could be someone who bakes goodies for the families in your neighborhood or serves on the town counsel.
No matter how old you are, where you live, what your vocation, or how you interact with others, you are called by God to live a legacy! You might be thinking you still have no idea how you're special, or how God can use you to make an impact on your world. Ask the Holy Spirit to show you! God wants you to fulfill His wonderful plans for you even more than you do. He will reveal your unique gifts, talents and anointing and how He plans to use them to touch the lives He places in your path.
For You formed my inward parts;
You covered me in my mother's womb.
I will praise You, for I am fearfully and wonderfully made;
Marvelous are Your works,
And that my soul knows very well.
My frame was not hidden from You,
When I was made in secret,
And skillfully wrought in the lowest parts of the earth.
Your eyes saw my substance, being yet unformed.
And in Your book they all were written,
The days fashioned for me,
When as yet there were none of them.
How precious also are Your thoughts to me, O God!
How great is the sum of them!
If I should count them, they would be more in number than the sand;
When I awake, I am still with You.
Final Thoughts
Your mentor doesn't always have to be in person, one-on-one. Listening to a particular teacher on a regular basis can be mentorship. This is especially key if you live in an area without a good local church, where there isn't anyone nearby who you trust and respect in the faith.
You cannot personally mentor everyone! There are only 24 hours in a day, and you have priorities that rank higher in importance, such as your own family. Be wise and selective about the relationships into which you choose to invest your time. 
The successes or failures of your mentees are not a direct reflection of you. Even Jesus had a disciple who failed (Judas), and He was the perfect mentor! People have free will and make their own choices. 
Related Resources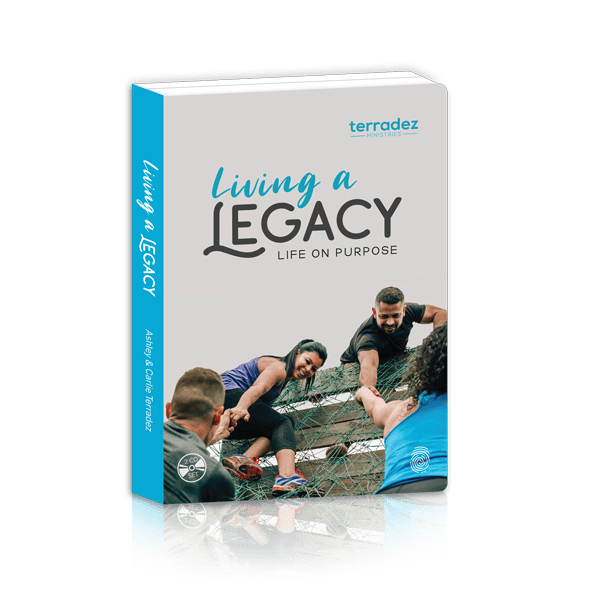 Living a Legacy
You have a purpose, a calling, a cause! Part of living the abundant life is building others up through the power of the Holy Spirit so that you can make an impact in the world. The difference that you can make extends far beyond just yourself. By being mentored and mentoring others, you can make an impact beyond your sphere of influence.