WealthBuilders Conference 2023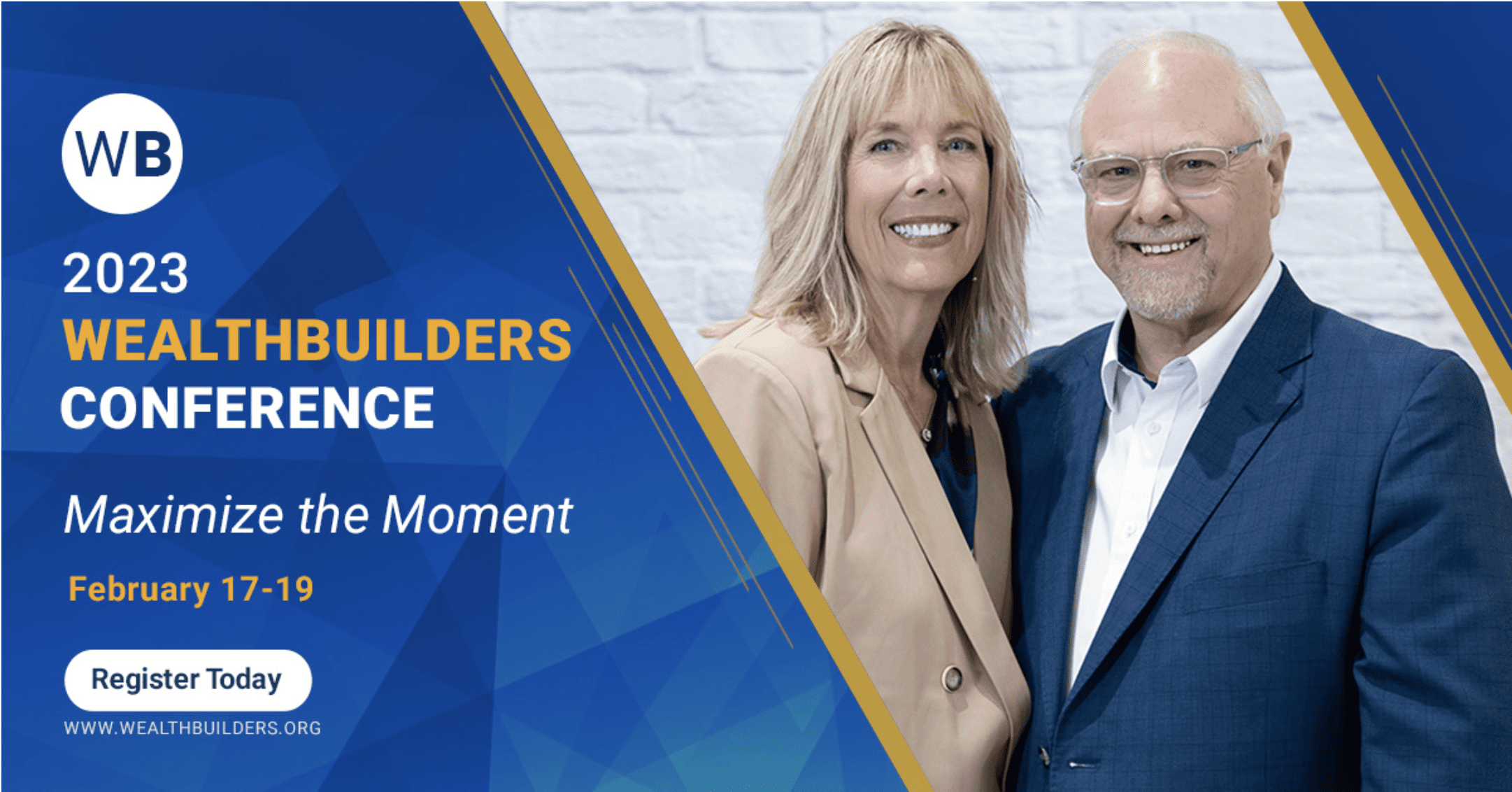 Reserve Your Spot
opens in new tab
Ashley Terradez at WealthBuilders Conference 2023
The WealthBuilders Conference is a power-packed weekend designed to help you grow in your faith and finances. Industry experts provide dozens of biblically-based sessions and workshops in leadership, real estate, business, and investing .
The 2023 WealthBuilders Conference is shaping up to be the best one yet. The theme, "Maximize The Moment," originated from the fact that each one of us has been given time, talent, and treasure to steward. When you maximize your current resources and opportunities to further the Kingdom of God, more will be given. However, if you focus on what you don't have, it's easy to get off track.
It's just as Jesus said: "But seek first the kingdom of God and His righteousness, and all these things shall be added to you." (Matthew 6:33)
The truth of the matter is that the best things in life are attracted, not pursued. Billy Epperhart says it this way–God's favor follows a spirit of preparation. So, at this year's conference, expert speakers will teach you how to prepare in the areas of leadership, business, real estate, and finance. You'll learn how to steward what you have so that you can reach the God-given dreams and destiny for your life.
Speakers will include Billy Epperhart, Brant Epperhart, Karen Conrad, Dave Metcalf, Ashley Terradez and more!