Free CD or MP3:
Daisy Chains & Dynamite
In this teaching, Carlie Terradez will help you learn to speak "dynamite words"over yourself to obliterate any "daisy chain" of negative thoughts that can be blocking your miracle.
Order your free CD* or MP3, using coupon code: FREEDOM at checkout.
FREEDOM – ENCOURAGING GROWTH TRACK
Your freedom is a big deal to Jesus. He died to set us free from sin, the law, and everything that hinders us from living the abundant life! Learn more about breaking out of the slavery mindset with this powerful email growth track. When you sign up, you'll receive:
Confession card PDF
Daisy Chains & Dynamite MP3 teaching
Email growth track
Bonus discount on Freedom products
Freedom - Free Digital Kit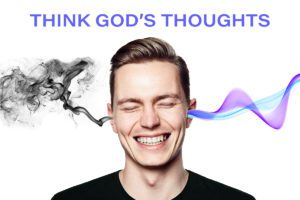 God has great plans for you! Walking in those plans takes a mind shift from the world's perspective to God's perspective. You must begin to see things the way God
Read More »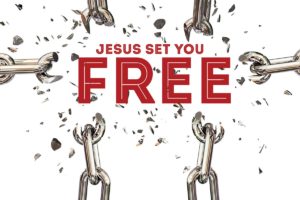 We can't think of a better example of how Jesus set you free than a story our friend Mark Hankins told us. As a boy, living in Texas, he had
Read More »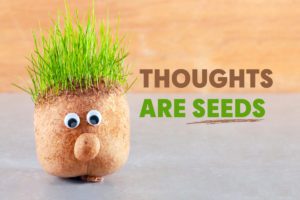 The complexity of the human mind is truly miraculous. On average, the human brain only weighs about three pounds, yet it contains billions of neurons which control everything from our
Read More »
We've received hundreds of powerful testimonies this year. Here is one of our favorites. You can read more  on our testimonies page.
Thank you, Terradez Ministries, for all the recent teachings on overcoming fear and other attacks on the mind. I have seen these types of attacks on so many believers this year, including me.
I had a number of very difficult events happen over the past year, including a big loss, which led to some panic attacks starting. Through Jesus, I saw these panic attacks leave me, but I still struggled with a daily attack of fear. These would feel like a choking, tight feeling in my neck and tight shoulders, and fear would bring along a lot of other attacks like doubt, etc…. It was a daily huge struggle, and I kept trying to get rid of the fear feeling, without seeming to get success.
I had to deal with the disappointment, and God showed me I had to trust in Him with all my heart instead of leaning on my own understanding. But, one thing that God revealed is that He commanded me to let not my heart be troubled. He never said to let not my neck and shoulders feel tight. That was a huge revelation; God was showing me that I was allowing the physical symptoms of fear to make me think that I was afraid. Once I stopped worrying about the physical symptoms, I was able to stay in peace even though I had physical symptoms of fear (which would eventually go away). God showed me it was like standing for physical healing. We can have symptoms, but should not agree with sickness because of symptoms.
Praise Jesus!