Take Hold of
GOD'S
Promises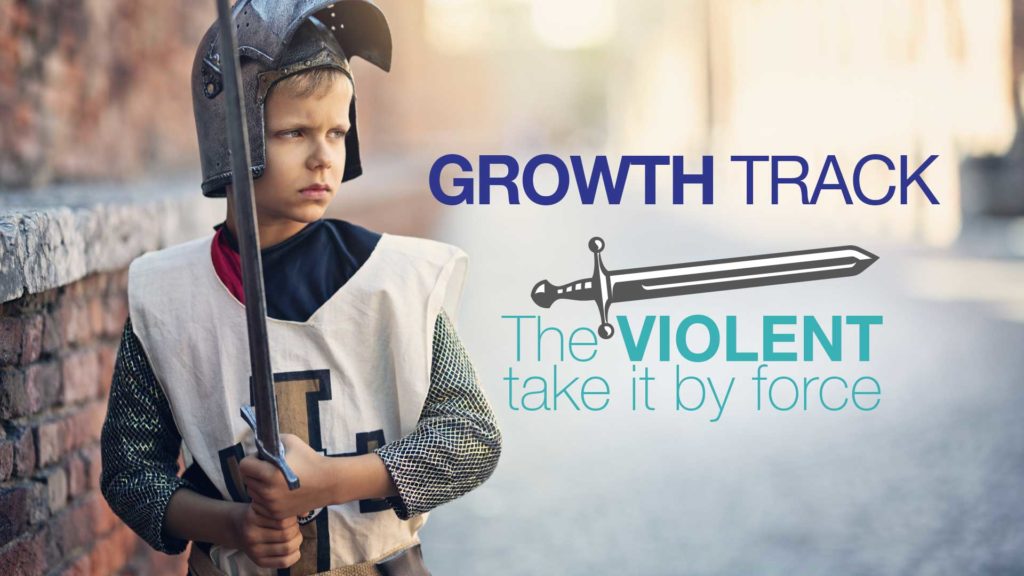 Life is not a series of "whatever will be, will be" events. As a believer, you don't have to just sit and take whatever comes your way. Kingdom life is "Yes and amen!" to everything God has provided for you through Jesus Christ. You have hundreds of promises from God, and now is your time to reach out and take them—violently!
The Violent Growth Track is designed to help you set your heart, words and actions on your God-given destiny. Learn to use your faith and actively pursue every promise of God in your life!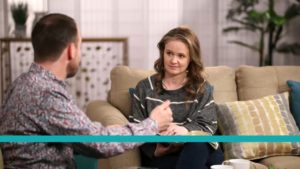 In Part 1 of the Violent Take It By Force, join Ashley and Carlie Terradez as they explore the book of Matthew and the example Jesus gives us through John the Baptist. You are fully equipped! Be encouraged to start using everything God has given you for this life!
Watch Now »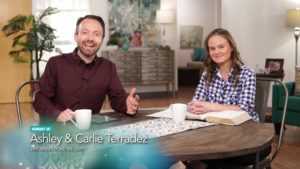 Manifesting Miracles Part 1 Join Ashley and Carlie in Manifesting Miracles Part 1. Healing is always God's will! In this series Ashley and Carlie explain how to discover truth from
Watch Now »
Join Ashley and Carlie Terradez for Part 1 of the Violent Take It By Force. Be encouraged to start using everything God has given you for this life!
Listen Now »
God created you to be bold, fearless and intrepid! In part 1 of Fearless, learn how to walk through life without fear.
Listen Now »
Have you been waiting to see the Word of God manifest? In this series Ashley and Carlie will answer many common questions about seeing the promises of God come to
Listen Now »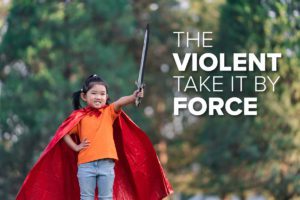 The promises of God, the benefits Jesus died on the cross for you to have, do not happen by accident! If God's will came to pass automatically, everyone would be
Read More »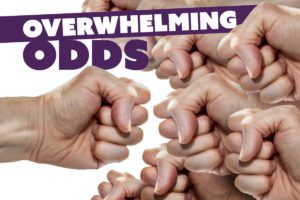 Some of you may have seen the 2006 film entitled 300. It tells the story of a Spartan army of only 300 men who held off a Persian army of
Read More »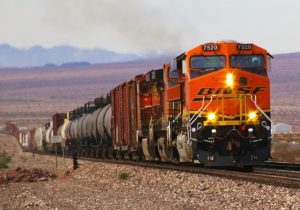 Bringing our words into line with the Word of God that lives in us. I teach a course in the Bible college called Dressed for Success—no, not fashion tips on
Read More »
If you have been empowered by these free resources, we encourage you to become a monthly partner with Terradez Ministries. As a financial partner, you are helping us to share the Gospel around the world. This is a great opportunity to leverage your finances and tap into God's abundant provision!
VIOLENT Email Growth Track
Receive 50% OFF any of the featured products in the Violent Product Bundle.
Receive a powerful email over each of the next three weeks! This track will help you take back everything that Jesus won for you!
Receive a FREE Your Life with God Booklet. You can choose between the paperback or digital download versions.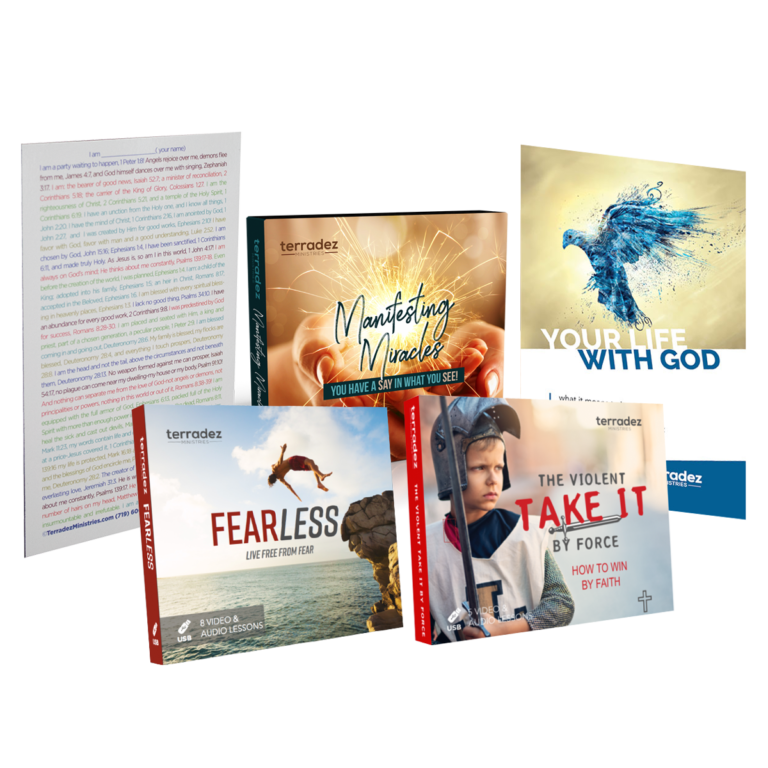 The Violent Product Bundle includes:
The Violent Take It By Force USB
Manifesting Miracles USB
Fearless USB
The Confession Card Magnet
Your Life with God Booklet – paperback
$99 – normally $122
We've received hundreds of healing testimonies this year. Here are some of our favorites. You can read more powerful testimonies on our testimonies page.
Partner's Financial Blessing
You are a great blessing to so many!
In October I became a partner of yours and was blessed with my interaction with David. David is a great member of your team.
With our tiny partnership of $10 a month it turned into a $3243 financial blessing for my family in November.
Praise you Jesus!!!!! Again in December several hundred as well.
From Funeral Plans to Travel Plans
My husband and I attended Abundant Life last year. At the time, our 6-month old son had been hospitalized since birth, having been diagnosed with a rare genetic syndrome and expected to die within days. His organs had begun shutting down and doctors insisted we make funeral plans because they were certain we would not come back to meet him alive. During the conference, Ashley agreed in prayer with us that Derek would live to declare the works of the Lord. Carlie also told us to never stop speaking life over him and to not be moved by what we saw. We got Carlie's book and it soon became our soundtrack to daily life. I even audio recorded it (that may have been presumptuous of me!) and played it over and over in Derek's hospital room to grow our faith and stretch our expectations. WIthin 4 months, our son was well enough to leave the hospital, and is today stable and regaining all the enemy stole from him. We thank you for emboldening our faith through your teachings and testimony. Yesterday, I was on the phone with his doctors to get clearance for him to travel with me to Colorado Springs for this year's conference. It struck me that indeed God has been good to us–last year we were making funeral plans, but this year, we are making travel plans! Praise the Lord!
Shoulder and Collar Bone Healed
Your last healing school at Charis in November of last year… at 13 I dislocated my shoulders in a snow skiing accident and was never able to throw overhand again… The right shoulder has been dislocated over 15x and in 2010 I shattered my collarbone into 4 peices in a violent dirt bike crash… They ran a 10inch bolt thru that shoulder to hold collar bone pieces and removed it 3 months later… Every year since then I have lived in pain and every year it progressively got worse… Pain from back of ear to tailbone daily with a pain level ranging from 1.5 to 8 … I just lived with it and enjoyed the days it was a 1.5 When I came to Charis and started learning the teachings and the chains started falling off,, I would experience a day here and there of relief… A fellow friend and student even prayed for me and I experienced 10 days of relief but lost that also… I was in Delron Shirley's class when Revelation came through the ceiling like a cement truck… I carried that revelation into healing school that day… At the end Carlie you had us all stand and pray in tongues… You called out several things and then you said someone here has a shoulder problem,, they've never been able to throw overhand since a child,, I raised my hand and you declared healing in Jesus name,, it popped and got warm,, and the Holy Spirit convicted me rite there,,, It's done,, it's healed ,, no more pain !! I got up the next morning pain free for the first time in 8yrs,, went into my yard and threw rocks overhand for the first time since I was 13… That was November and satan came to steal that healing at least a half dozen times but I have rebuked him and still live pain free and still throw overhand !!!! Thank you JESUS and thank you Carlie for allowing God to work through You